Replace Print Marketing with this Real Estate Technology
The real estate market in 2021 isn't showing any signs of slowing down. Before you start feverishly printing flyers and spending thousands of dollars on print material, it's time to read up on the latest real estate technology.
From interactive photos to virtual tours, HomeTagz offers exciting real estate digital marketing tools to help you keep up with eager buyers. Whether you are a buyer or rental homeowner, let our technology help you sell more homes than the tired print campaigns of the past.
Using High-Quality Images
Buyers aren't looking at flyers, brochures, or other print materials to find their new home – this is where HomeTagz comes in. You only have a few minutes to grab potential buyers online. If you're not using high-quality images, they will likely keep scrolling.
High-quality images will get more people in to see your homes. Dark or small photos taken on a phone camera won't leave buyers feeling good about the home. They won't feel impressed by the marketing or the home itself.
HomeTagz allows you to tag high-quality images with important notes and details. You can showcase all the great features a home has. Buyers will see every detail and amenity right from the comfort of their couch.
Using high-quality images with HomeTagz real estate technology makes buyers feel like they are physically in the home. They can scroll through and click for more information on what type of flooring is in a room or what brand a stove is. You can't get that level of detail and information from print marketing.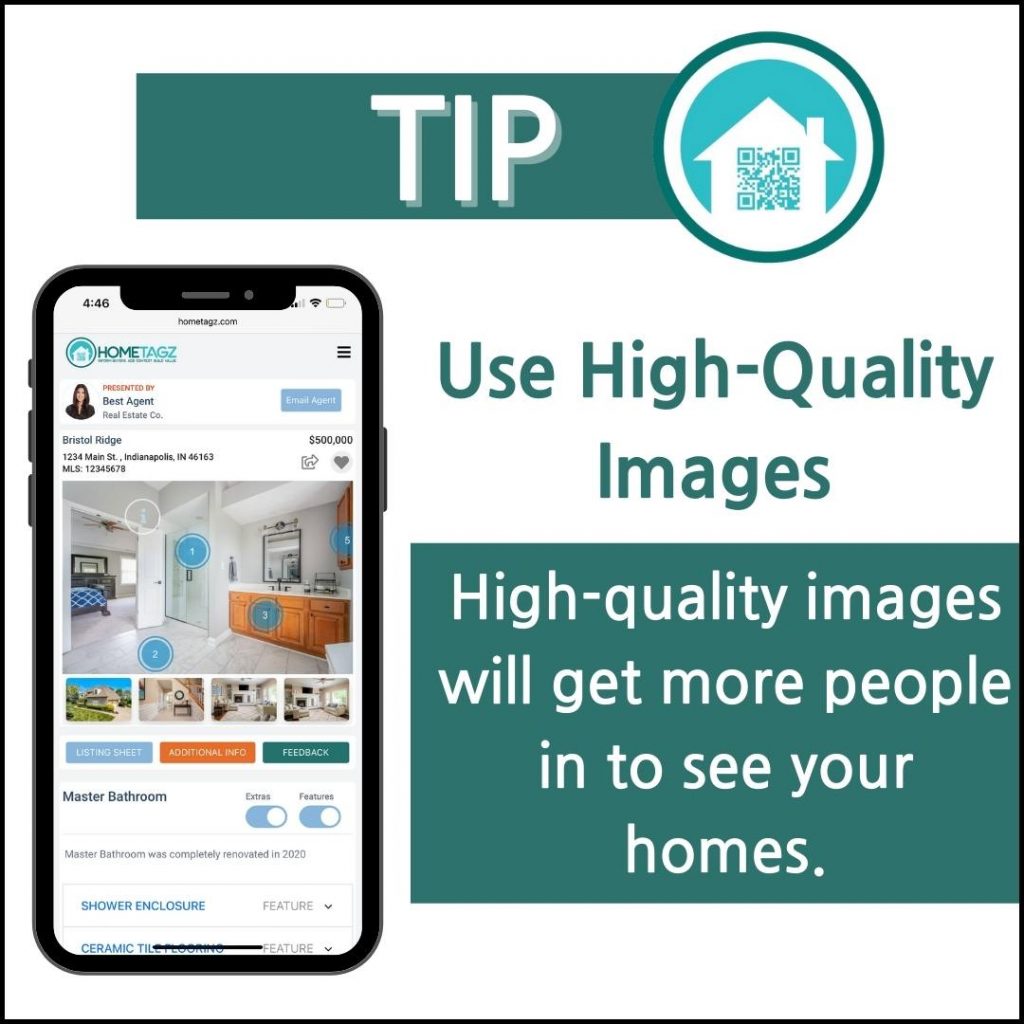 Virtual Tours Sell Homes
In today's modern world, almost everything has gone virtual. Today's bustling real estate market is no different. People don't always want to go home touring in person. Life is busy. It's hard to take time out of a hectic day to go see a home.
With HomeTagz, you can create virtual home tours for people to view right from their own home. Potential buyers can go room to room clicking on important details and features. You can't get this level of access from a printed flyer, brochure, or improvement sheet.
After a potential buyer views a home online, they are far more likely to come in for a tour. Since they've previewed the home already, you'll get more serious buyers. Virtual home tours will help eliminate window shoppers.
Tag Features and Home Details
Buyers can't get all the information they need from a brochure or flyer. With new real estate technology from HomeTagz, buyers will feel like they are on a personalized home tour. Potential buyers can click through photos and get all the information they need.
With HomeTagz, you can highlight features, important information, disclosures, and even items for sale. If you're selling a home as-is, this is also really helpful. Buyers can read important notes and see what's included in the home.
If your homeowner wants to sell furniture, extra appliances, or outdoor furniture, for example, you can mark this as for sale on the photos. Buyers may be relieved to see the basement comes furnished or the home will come with an outdoor patio set. This checks one more to-do item off their list.
QR Codes Allow Buyers Easy Access to Information
QR codes are becoming the standard in real estate marketing. If you aren't using them on signs and in your homes, you may be losing out on potential buyers. A QR code can easily be scanned by potential buyers and real estate agents to get more information on a property.
With a HomeTagz QR code, buyers can scan the code and be welcomed with a short introductory video from you. You can welcome them to the property, give them the basic information, and invite them to leave their contact information for further discussion.
QR codes can also be scanned for home buyers looking for your contact information. When buyers scan the code, they'll be taken to your information page with your phone number and email. They can then see listing information, look at photos, and take a virtual tour.
Show Home Buyers You're On-Trend with Technology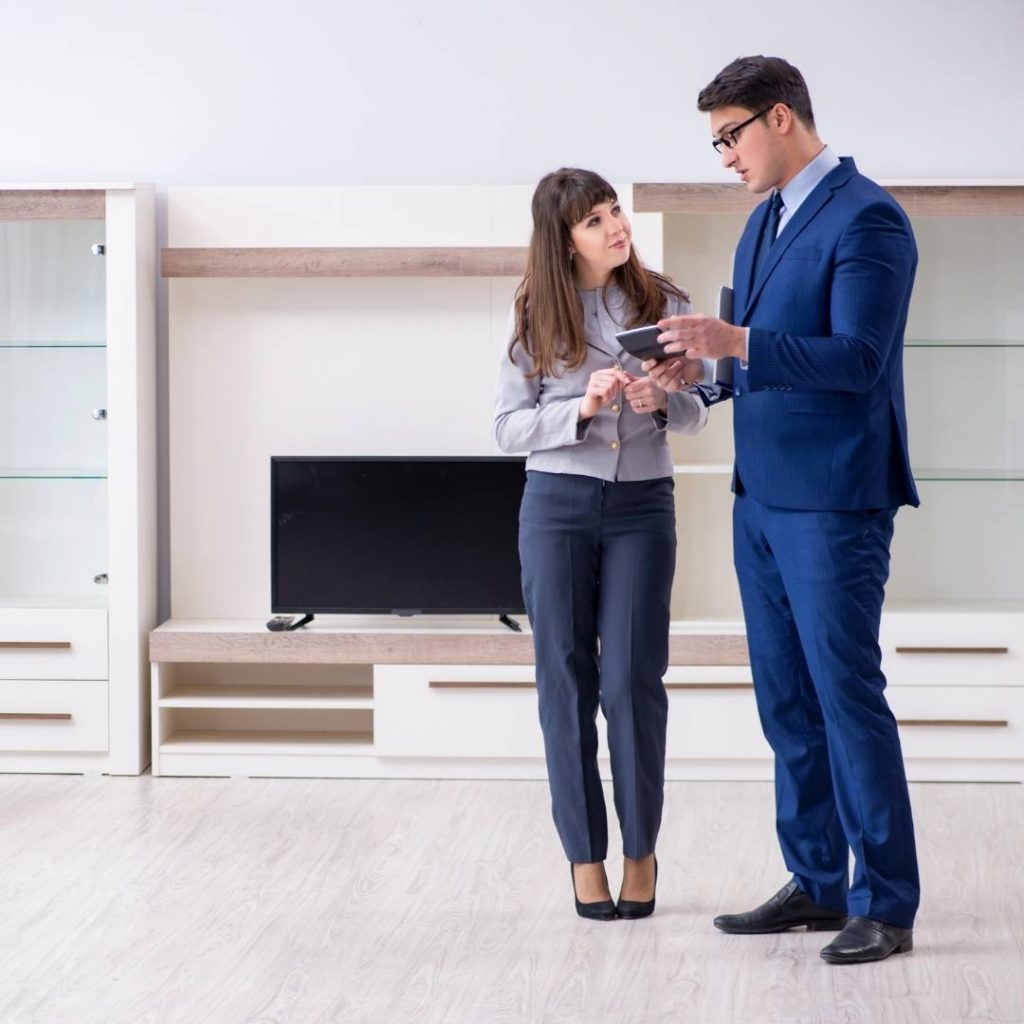 As a real estate agent, you're not only trying to sell a home, but you're also trying to gain more clients. It's important to show homeowners that you're keeping up with real estate tech tools. If you're not using the latest technology to sell your home, they will go with someone else who will.
Using HomeTagz to sell a home will show homeowners you care about getting their home sold quickly. You're putting in the effort it takes to sell their home for the most money. The longer a home sits on the market, the more they start to lose confidence.
With HomeTagz, they'll see all their home's special features and amenities highlighted. They'll see a modern, real estate digital marketing campaign that does their home justice. When homeowners are happy with your service, they'll be far more likely to recommend you to other friends and family who are looking to sell their homes.
Happy clients also mean more repeat business. If a homeowner trusted you with the sale of their home and its marketing, they'll want to use you again in the future. Make sure you're putting your best efforts in for your clients with HomeTagz technology instead of stale print marketing.
Real Estate Technology Is a Must
Real estate marketing requires so much more than printed flyers and brochures. By the time material gets printed and distributed the listings are likely outdated and sold. This is where HomeTagz and new real estate marketing technology comes in to get your listings sold quickly.
With HomeTagz, you can offer virtual tours and tagged photos displaying your home's best assets and features. This technology delivers a hands-on user experience print marketing can't compete with. If you're ready to learn more about HomeTagz, schedule a meeting to view a free demo and speak with a virtual marketing pro.