How Virtual Home Tours Can Help Your Property Listing Stand Out
As a real estate agent or broker, you need to know your clients like the back of your hand. This means understanding the overwhelming nature of buying a home.
For most people, buying a home is the biggest purchase they'll ever make. This means that the process of searching for a house is long and arduous.
However, despite the stress that comes with buying a home, the housing market exploded in 2020. This boom was due to the accessibility buyers had to virtual tours. And, the market is only continuing to grow in 2021.
Long story short: Home sellers need to ensure that their virtual home tour stands out in a crowd. Creating a unique virtual tour will ease the overwhelming aspects of buying a home for your client.
If you're selling real estate by utilizing virtual home tours, this article is for you. It will cover five sure-fire ways to enhance virtual home tours and open houses alike.
1. Create a Truly Interactive Experience
The first way is to make your virtual home tour as interactive as possible. The most typical way to do this is by creating a simulated "walk-through." This allows the buyer to virtually click through the property as if walking through the house in real life.
However, nearly every virtual home tour has this type of viewing experience. How can you make yours even more interactive?
Virtual Tours
Virtual tours have the capacity to expand their interactivity by including specific interactive features. Let's run through a few of these right now.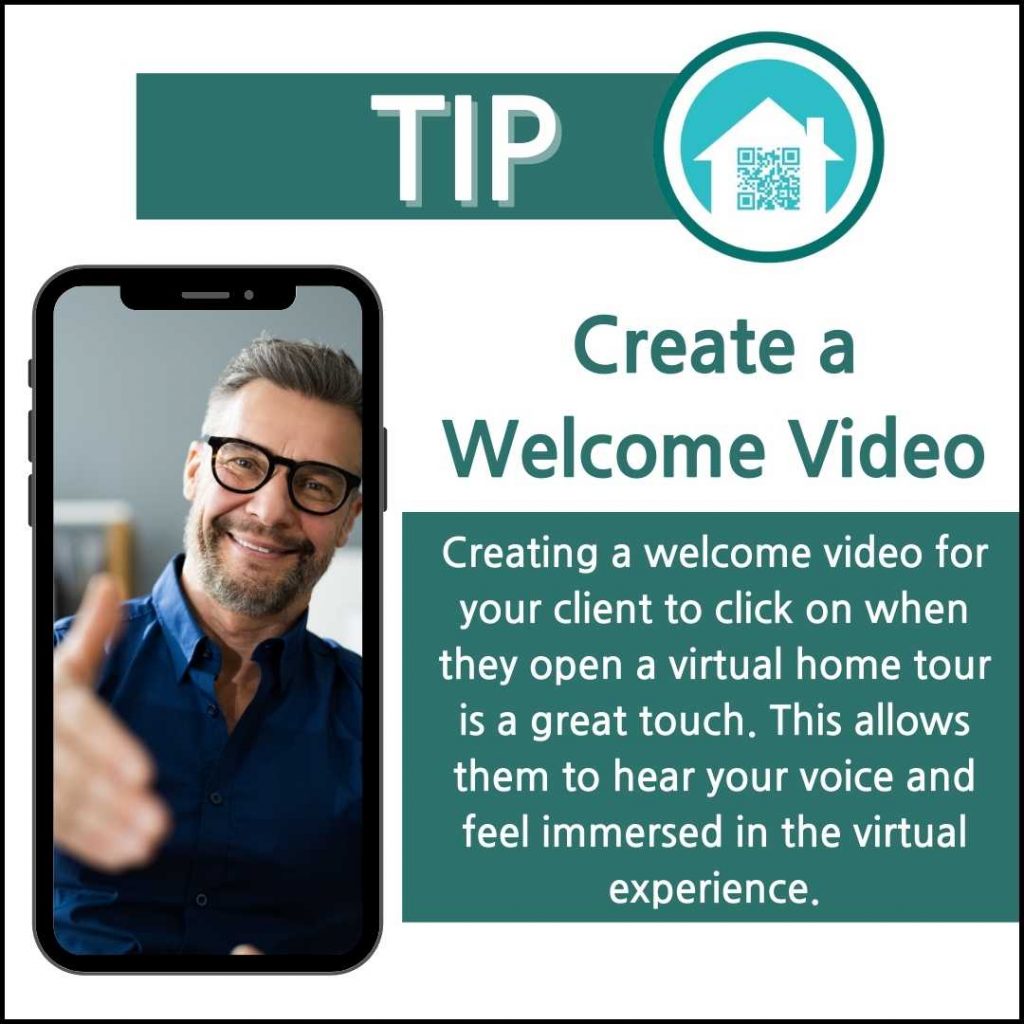 Welcome Videos
Creating a welcome video for your client to click on when they open a virtual home tour is a great touch. This allows them to hear your voice and feel immersed in the virtual experience.
The key is to make your virtual tour simulate an in-person tour. If you were showing the house in person, you might give the buyer a pre-tour pep talk or highlight some of the most desirable features of the property. Including these early elements in a welcome video will make your clients feel right at home.
Customized Digital Presence
If you customize the features with tags or welcome videos, your virtual property tour will increase the digital presence of your properties as a whole. Essentially, having a unique virtual tour structure will pay off in the long run.
You'll help people find the homes of their dreams while simultaneously crafting your own success.
Set the Tone
Having an interactive virtual tour will set the tone for a buyer's experience perusing the housing market. If your interactive experience is the best, they'll have no choice but to allow your properties to set the bar high.
Open Houses
These interactive features can be highly useful for open houses as well. Of course, you'll always be sure to have the fresh-baked cookie smell wafting through the property. But have you considered how helpful a welcome video could be?
When you hold an open house, there's only one of you. And while you're showing the property to one family, another might walk through the door.
It's a smart idea to have a QR code available which leads them to an interactive experience that they can access on their phone. This accessibility will allow them to watch a welcome video or click on tags for various home features.
Interactive features will keep them stimulated until you have an opportunity to chat with them in person.
2. Utilize Specific Tags on a Virtual Home Tour
Specific tags are a type of interactive real estate tool that allows you to click on areas of a virtual tour and receive more information about them. These tags just look like circles until you click on them.
There are four different colors that you could find these tags in blue, white, red, and green. Each one represents a different category of information.
Blue: Features
Blue tags will highlight different features embedded within the property. This might include before and after photos of a remodel or a statement saying that an appliance is brand new.
White: Information
White tags will highlight general information like when the chimney was last swept or if there's a washer and dryer that comes with the property. Other information like the paint color might also be included.
Red: Disclosures
Red tags will highlight details that must be disclosed to the viewer. This would include information on the maintenance of the property. Also, these might be used to tell the viewer if a specific appliance is not included with the sale.
Green: For Sale
Green tags will highlight items that are for sale to the viewer. An example would be a pool table or add-ons like a lawnmower. These items would come at an additional cost with the property.
3. Offer Full Transparency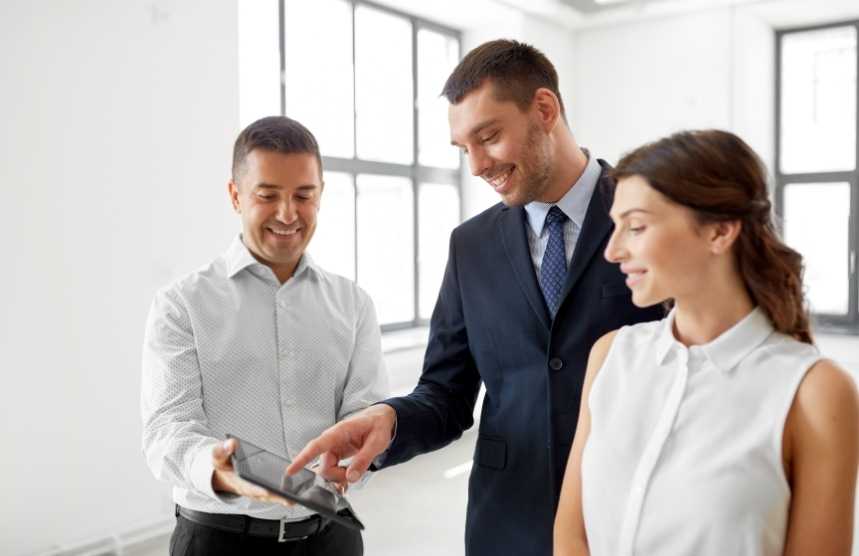 Transparency is one of the most important ways that you can enhance your virtual home tours. Utilizing the tags is one thing, but it's crucial that you highlight the right things with them.
It's no secret that real estate agents are paid based on commission. This means that the people you're selling to will look for faults in your virtual pitch. It's in your best interest to highlight everything, both good and potentially bad, about the property.
People like to weigh their options, and it's difficult to do this if no one will tell them the cons of the property. While this might sound contradictory to making a sale, it will actually be very beneficial in the long run.
4. Give Homebuyers the Option to Favorite and Revisit
This is a small virtual feature, but it can make a huge difference for the buyer. Having the option to favorite a property after engaging in a virtual tour is essential. It ensures that the buyer doesn't lose track of what they've seen during their search, especially if it's a property they liked.
5. Built-In Digital Marketing Tools for Real Estate Agents
This final way is beneficial to both you, the real estate agent, and your clients. Built-in digital marketing tools allow for everyone to get more out of virtual home tours.
Tracking and Reporting Details
Built-in digital marketing allows you to track progress on your property and update your interactive features based on new information.
Focused Marketing
Having focused marketing means that your property will find target customers based on the specific information you include in your interactive features—the more specific your tags, the better.
Update Your Buyers
These marketing tools allow you to update your buyers in real-time. This adds another level to the transparency discussed earlier. Clients that feel like they are kept up to date are more likely to buy a property from you.
Choose HomeTagz to Elevate Your Property Listings
Hopefully, you've learned a lot about how to enhance your virtual home tours and open houses. Now you're probably thinking: How can I make all of these things happen at once?
HomeTagz offers a groundbreaking product for including information tags on your virtual tours. With our help, you can make welcome videos, include red disclosure tags (or any other color), and utilize built-in digital marketing tools.
What more could you need? Registering for an account is completely free. Contact us today to start elevating your property listings with virtual home tours!