Digital Marketing for Real Estate Agents
Advances in information technology and the rise of the internet have caused a major shift in real estate marketing. 78% of all real estate searches now start through a search engine with Google, taking the lion's share of searches. So, to stay in business, real estate agents should list and market their properties online. 
Technology changes rapidly and those that stay up to date with trends gain the biggest market share. Certain real estate tech tools are also a must for any agent. This is especially true if you want to succeed at real estate digital marketing.
Are you wondering how you can beat your competition through creative digital marketing? Then keep reading for an easy digital marketing guide to growing your real estate business. 
Conduct Thorough Market Research
Before you embark on a digital marketing real estate campaign you must conduct market research on who your clients and competitors are. Your client profile will dictate the kind of marketing messaging and media you use. The language you use for young parents buying their first home will be different from that of seasoned investors looking to buy rental properties. 
Digital adverts will need to be tailored to the audience you want to attract. Younger buyers may also be active on one social media platform whereas boomers may prefer another platform. So do your research and create a clear persona of your ideal client.
Also, check out what your competitors are doing online. Use this to provide a better online experience for your clients.
Start With a Modern Website
The main ingredient of easy digital marketing is an attractive, informative website that is easy to navigate. If there is anything you shouldn't skimp on, it's your website's design. Hire a professional web designer that specializes in the real estate industry.
An expert will know what features and tools to incorporate. This helps buyers find that your website is easy to buy properties from you. Your site needs tools that make it easy for clients to view properties.
All agents will have property photos and videos on their website. Stay ahead of the competition by giving 3D tours of your homes. You can also add an interactive property tagging tool that will highlight property features that your clients are searching for, such as HomeTagz.
Whatever you do, remember to make your site mobile-friendly. Most buyers will search for properties on their smartphones.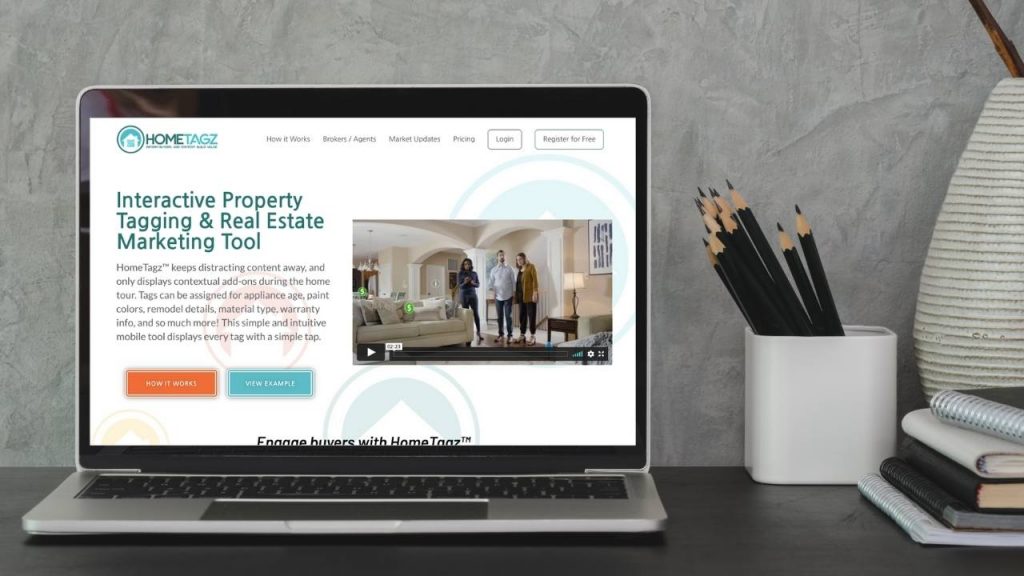 Use SEO Optimization
Search Engine Optimization (SEO) ensures that your website appears on the first page of any search results made online. This is why SEO optimization of all your online content is key to easy digital marketing.
There are many apps and tools you can use to ensure that your website content, blog posts, and social media posts rank highly on search engines like Google. If your budget allows it, you can also hire a social media marketer with experience in online reputation management. They will help you create high-quality content and have an authoritative online presence.
Do an audit of your online presence and check what comes up when you search for properties in your area of specialty. The companies that show up on the first page are your competitors so check what they are doing right. If your agency shows up in a negative light, do what you can to clean up your online reputation.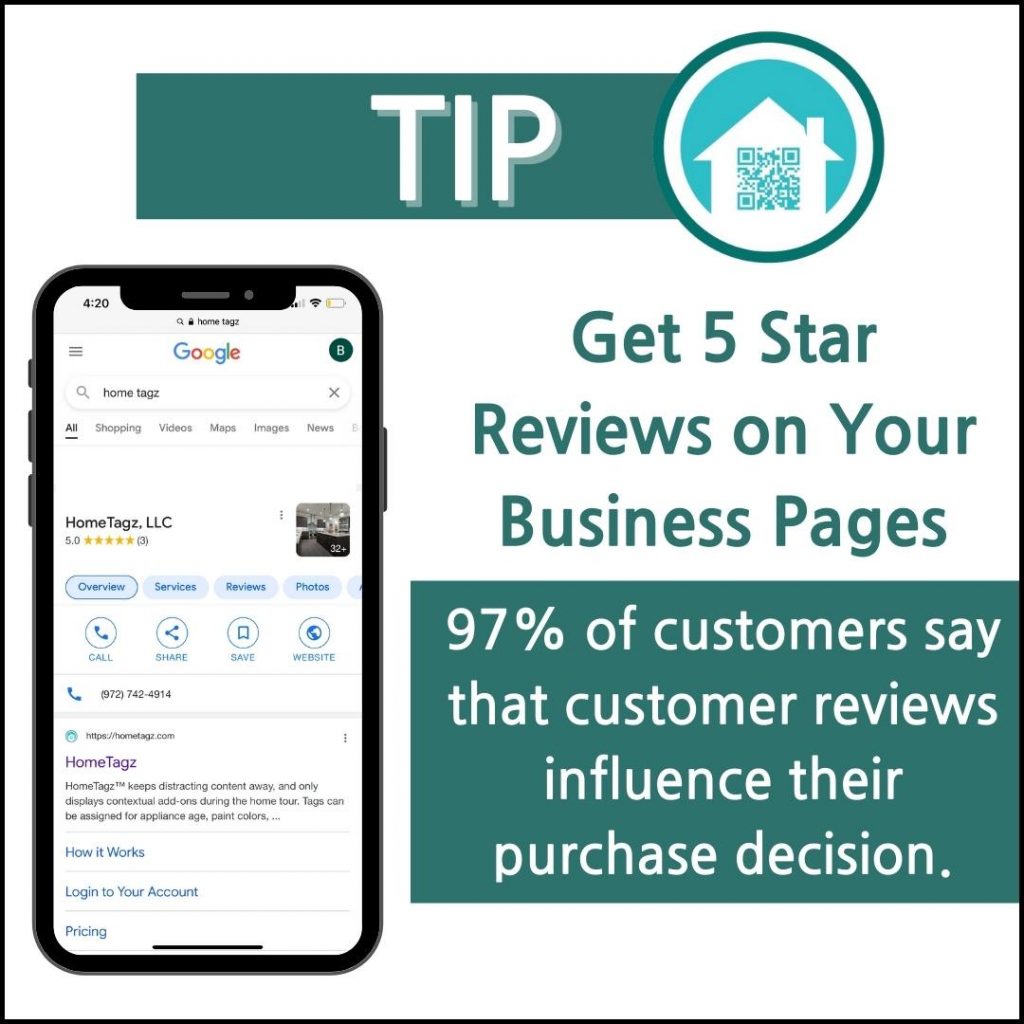 Get 5 Star Reviews on Your Business Pages
Did you know that 97% of customers say that customer reviews influence their purchase decision? The first thing a home buyer will do after hearing of you is a Google search to see what people have said about you. If the first thing that comes up is one-star and two-star reviews, they will steer clear of your agency.
But if your name pops up with many 5 star reviews they will feel confident in proceeding with your company. Take advantage of this by listing your real estate agency on Google My Business. Also, ask satisfied customers to post their reviews online. 
Invest in Click-to-call Online Advertisements
72% of home buyers use a mobile phone or tablet to search for properties online. Most homebuyers call the number on any ads that capture their interest.
Real estate is a huge investment. So buyers still prefer to call agents to find out more about a property. Investing in click-to-call campaigns can greatly increase your sales. 
Excel at Web Content Marketing
Web content marketing is a great way to attract organic traffic to your website and social media. If you did your market research you will know who your target market is and their wants, needs, and challenges. You should always have up-to-date property listings on your website.
Make sure listings are complete with pictures and videos. You should also create useful content that gives your clientele the information they are searching for. This will ensure that you always have visitors on your website.
For instance, you can provide the best informational guides for people moving to your area. This can get you many leads for property sales and rentals. You can also have free yet useful tools like a mortgage calculator or a cost of moving calculator.
Show Your Personality
People prefer to buy from people that they like. Take advantage of this by sharing your likable personality online. Take videos of you and your agents showing properties and post them on your website or social media pages.
Share important company events such as birthdays or award presentations. This helps clients see your company culture. Those that identify with your values and personality will follow you and will be more comfortable buying from you.
Track Your Results
Save your marketing dollars by concentrating on what works. Market attribution tools can track a buyer's journey through your sales funnel. They help you identify the channels that bring you (and lose) the most sales.
You can also use tools like Google Analytics to find out where your website visitors come from. Analytics tools can also give you an idea of what improvements you should make to your website.
Incorporate Easy Digital Marketing Strategies and Helpful Real Estate Technology
Information technology has changed how real estate agents market their properties. Sellers must keep up to date with digital marketing trends to get quality leads and stay in business. The above tips will help you craft a successful and easy digital marketing campaign. 
At HomeTagz, we have created a real estate marketing tool that helps agents sell more properties and create long-term success. For a demonstration and to find out how you can register for free, contact us today.