Interactive Real Estate Software Helping Agents Create a Better Buying Process
A report by Business Insider showed the real estate industry recorded an increase in the number of house sales in 2020 amidst the pandemic. The Bloomberg also reported the same trend mainly because of the shift from traditional sales techniques, such as house showings and open houses, to virtual home tours. It is time for every real estate agent to take advantage of new software that has integrated communication and digital marketing technology to enhance every property listing.
HomeTagz™ is a true game-changer for the real estate industry. This patent-pending real estate software improves the home buying and home selling process. It's an innovative technology that users can try for free! It allows real estate agents to provide buyers with a unique virtual home buying experience like no other!
Realtors Are Taking a More Dynamic and Interactive Approach with Property Listings
Traditional real estate buying and selling come with many challenges. To stay ahead in today's market, it's important for realtors to constantly improve while delivering the smoothest experience possible. That's why many are turning to new technology to enhance their transactions. Things that are becoming even more important to do well in the real estate business are communication and marketing.
There is one software that stands out for real estate agents: HomeTagz™.
HomeTagz™ is an affordable, easy-to-use software that offers complete transparency between agents, buyers, and sellers plus includes integrated digital marketing. Real estate agents and brokers can even register for free and build a property profile for one property to try out the tool.
Brokers and agents are able to enhance communication and marketing simply and quickly with HomeTagz™. Take note that some HomeTagz™ users are saying things like "Buyers will eventually be disappointed when they walk into a home that isn't powered by HomeTagz™."
Improving Communication Throughout Real Estate Transactions
There is a lot of communication occurring between several different parties all with different goals in buying and selling a home. Transparency in real estate is important for building both trust and an equitable business. Better real estate transactions prevail through better communication. HomeTagz™ offers interactive communication through tagging and collaboration.
How Tagging a HomeTagz™ Property Communicates Detail to Show Real Estate Value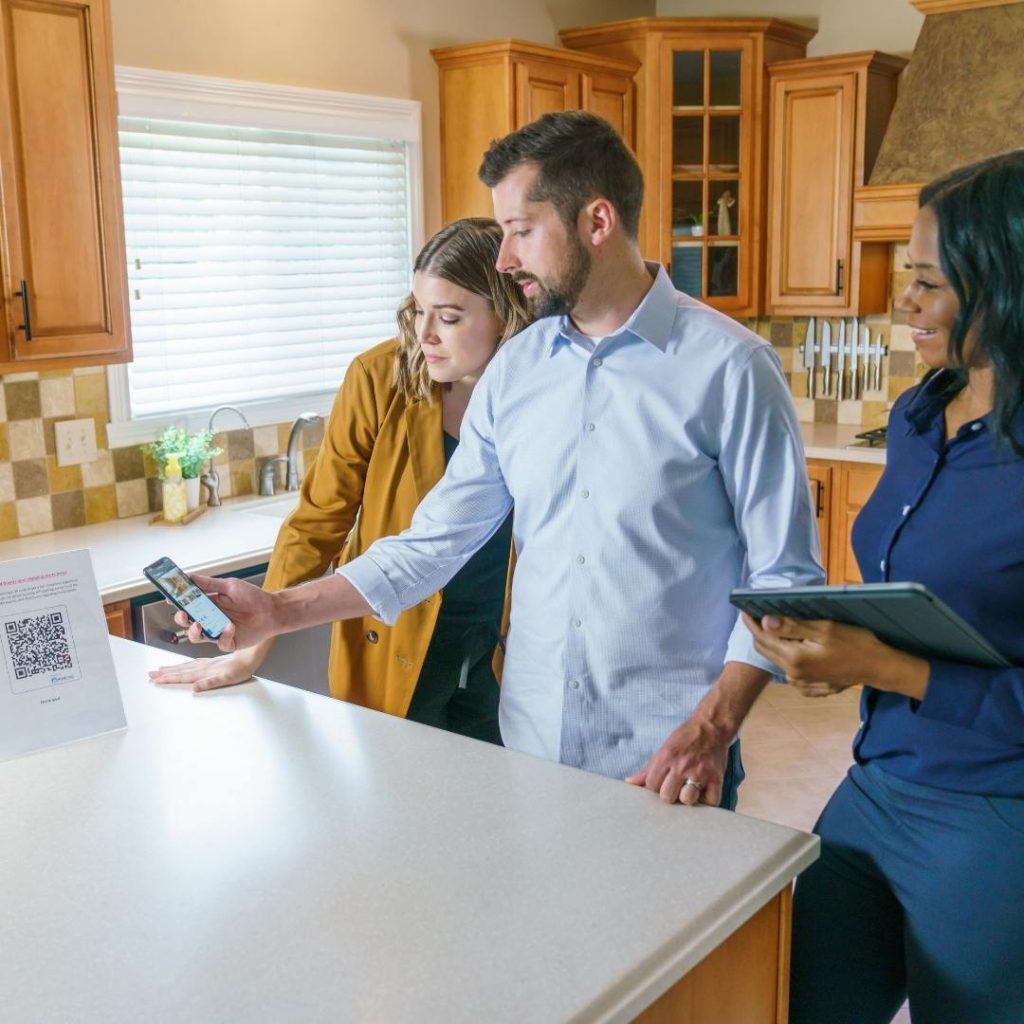 For homebuyers details matter and from their perspective, the more information available about the property the better. HomeTagz™ software enhances real estate listings with interactive tags throughout the home that communicate details. Anything can be tagged in this real estate software including before and after photos of a remodel, exact paint colors, details about items for sale throughout the home, and more! There's even an option to include a welcome video, virtual walkthroughs, and drone footage to further communicate through media a home's detail. With HomeTagz™, real estate agents can keep buyers focused on what's important. 
Not only do the tags throughout a home digitally display property details on the user's device, tapping on them is fun and interactive for buyers! Digital communication through tagging makes real estate transactions more successful. Whether on a physical walkthrough by scanning the home's QR code or viewing the property online through a link, tags build value by explaining a home's features in detail.
How HomeTagz™ Collaborative Permissions Enhance Communication Between Real Estate Agents and Sellers
When a home is first listed in the MLS, real estate agents have a lot of questions for their sellers. Homeowners want to be involved in the listing process and know that their home is well represented to buyers. It is the job of the listing agent to ensure that disclosures are accurate but they also want to represent the home as best as possible.
Realtors can get all the detailed information from homeowners quicker and easier by using the HomeTagz™ collaboration feature. It gives agents the option to invite sellers to collaborate on the property listing so they can add information. After all, no one knows a home better than the homeowner themselves.
How HomeTagz™ Improves Communication through Instant Home Buyer Feedback
Every HomeTagz™ property listing includes a 'Feedback' button that gives prospective buyers an opportunity to submit their thoughts about the property. This feedback allows buyers to ask and submit questions about the property listing. It also allows agents to get contact information and respond to those questions. Homebuyer feedback can also let agents and sellers know what information might be missing from the listing that buyers want to know.
The details of a HomeTagz™ property listing can be updated any time and there's unlimited space to add photos, videos, and documents. The feedback feature in the HomeTagz™ real estate software lets sellers and agents communicate more efficiently and offers the opportunity to improve details communicated in listings.
Improving Digital Marketing for Every Real Estate Property Listing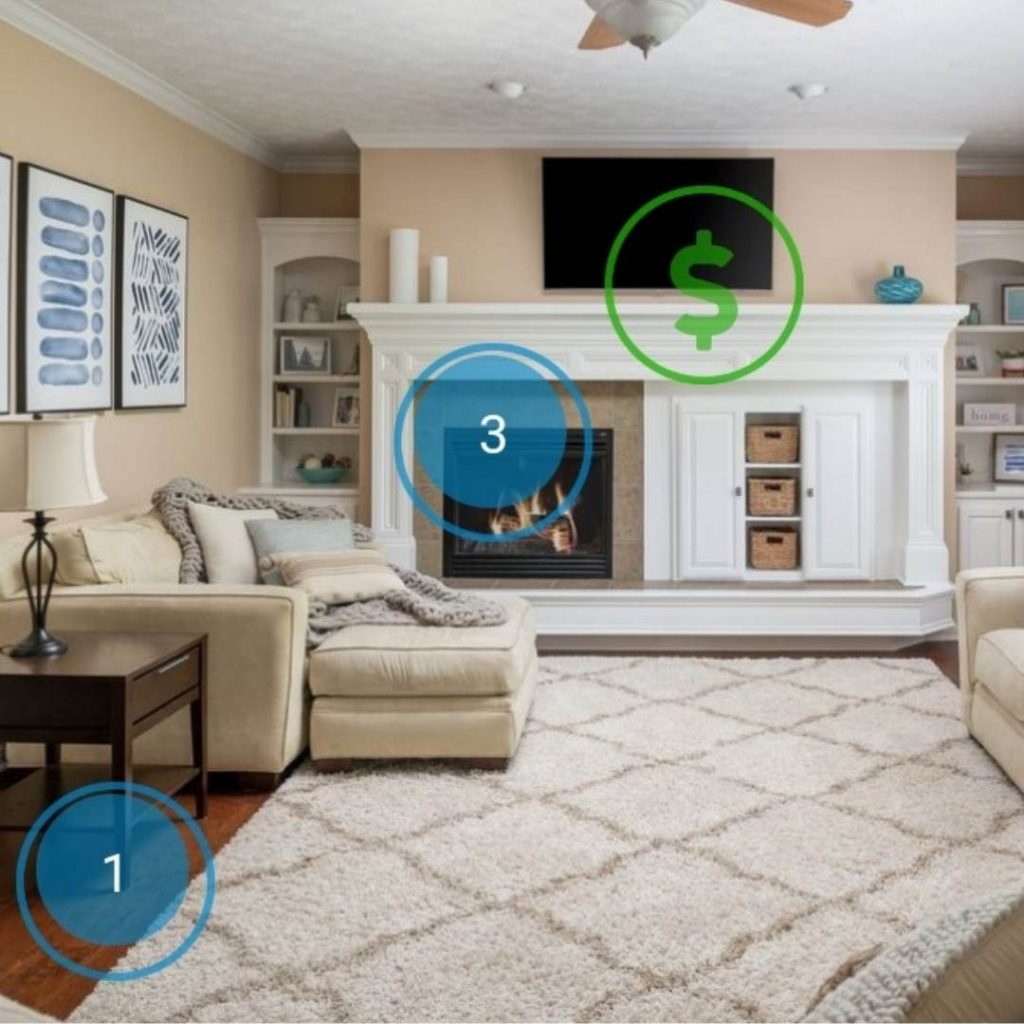 Successful realtors use innovative digital marketing tools like HomeTagz™ because it simplifies their efforts and increases visibility to their listings. With HomeTagz™, targeted digital marketing campaigns can be created. This allows for backend analytics to display how much interest is being generated in each listed property.
By creating HomeTagz™ property listing campaigns, agents can generate a QR code with a unique link for each property listing. Campaigns can be named and branded however the agent chooses. In addition to using it at an open house or walkthrough, the QR code can be added to the branded virtual tour field in any MLS listing. Ultimately this gets the property more exposure and offers tracking on the backend and offers the digital marketing data agents need to improve their listings.
Start Your Journey to More Successful Real Estate Listings
We believe, HomeTagz™ is the interactive listing software that every real estate agent needs. It enhances every transaction from start to finish for agents, buyers, and sellers.
The next step is for you to actualize it! Get started with a free account where you can explore the features and build a property listing. When you're ready to publish a property to see how clients respond, simply sign up for an affordable plan! HomeTagz™ offers several different plans (there's even a custom option!) and a wide range of pricing options to get a package that suits your needs. Register today to enjoy the benefits of using this Interactive Listing Software.